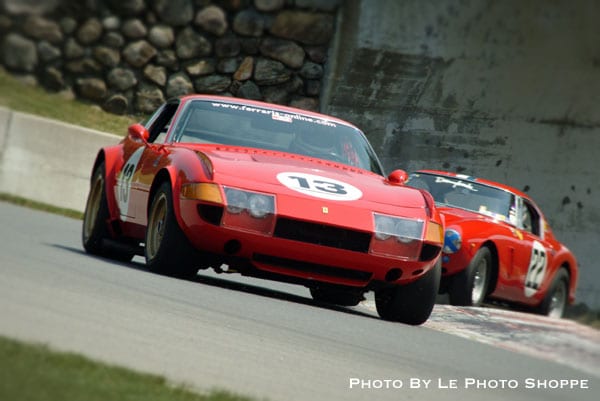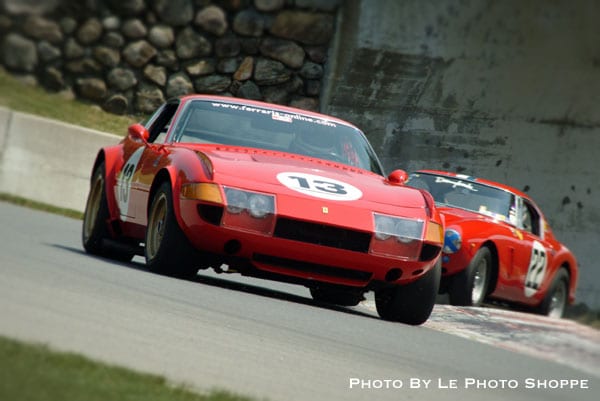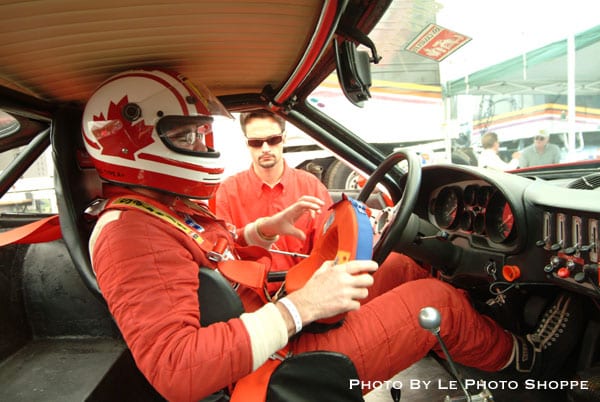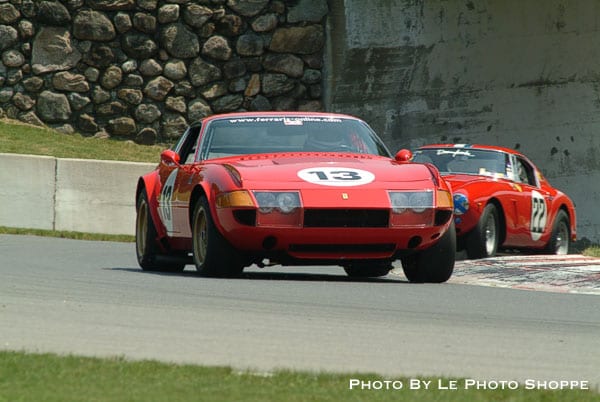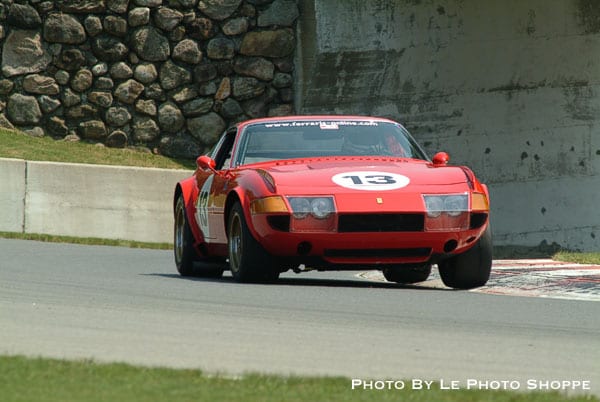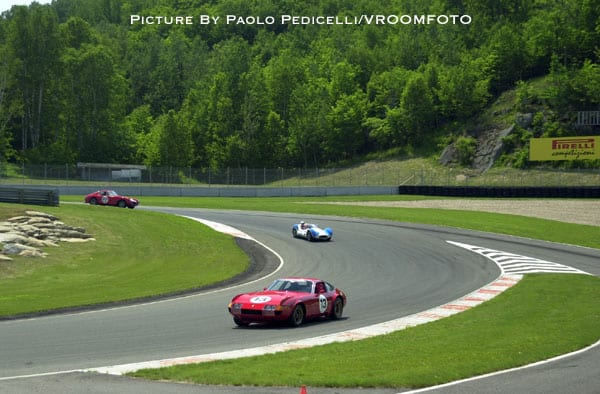 Start Date June 24, 2005
End Date June 26, 2005
Location Mont Tremblant, Canada
Car1969 Ferrari 365 GTB/4C Conversion s/n 12681
ClassDisk Brake
Finish in Class : DNFDNF
Finish Overall : DNFDNF
DNS/DNF ReasonFuel pickup
Le Circuit Mont Tremblant is one of the most beautiful race tracks in North America; in one of the most beautiful settings in North America, the resort and ski village of Mont Tremblant, Quebec, Canada, a 100 mile drive north of Montreal. No other North American track offers the high speed corners combined with the afternoon and evening immersion in another culture and down–time to enjoy the panoramic views, the great hotels, the fine restaurants and the friendly people of this very American–friendly village.
Friday's practice in the Ferraris-online 365 GTB/4 C started well with practice times faster than the Michelotto 308s and much faster than the practice time of both 250 SWBs, but two seconds behind the Series III Factory built 365 GTB/4C of John Giordano, a near twin to my 365 GTB/4 C Comp. conversion.
Unfortunately, I pulled back into the pits with the engine making expensive noises. The cam covers came off to find one of the titanium valve retainers failing. A spare retainer was in the Motion Products Racing truck so the problem could be fixed, but our day was over.
We missed the Saturday morning qualifying session and so had to start dead last. Our race went from a bad start to worse as the fuel cell pickup clogged from years of "crud" build up and the Daytona finally died on course. I had to coast back into the pits with no fuel pickup.
The fuel cell was disassembled and cleaned in preparation for Sunday's practice session. In Sunday's practice I was hard on the tail of John Giordano's 365 GTB/4C but he could pull away on Mont Tremblant's very fast fourth gear corners, thanks to his six–inch tall rear deck–lid spoiler. When I stayed on his tail the back end would bounce out, and at over 100 mph it was not a fun ride. While I was now well ahead of the Michelotto 308s I was three seconds behind John Giordano's Factory Daytona.
We had to catch a flight and so missed the Sunday afternoon race. We could now beat the Michelotto 308s. We would have to wait for the next race at Lime Rock to catch John Giordano and his Daytona…