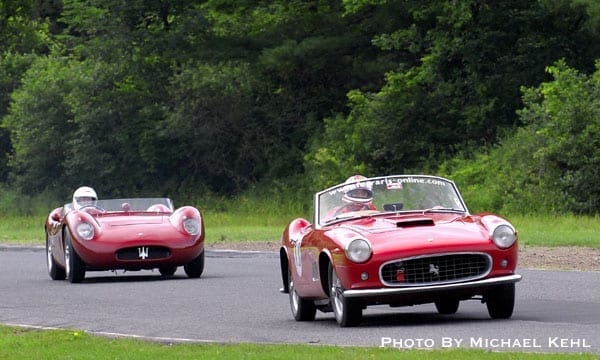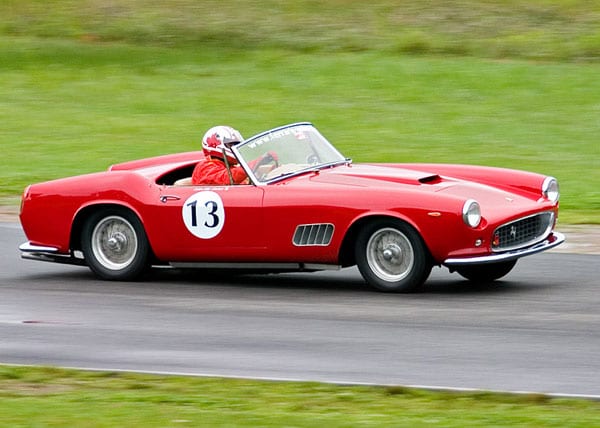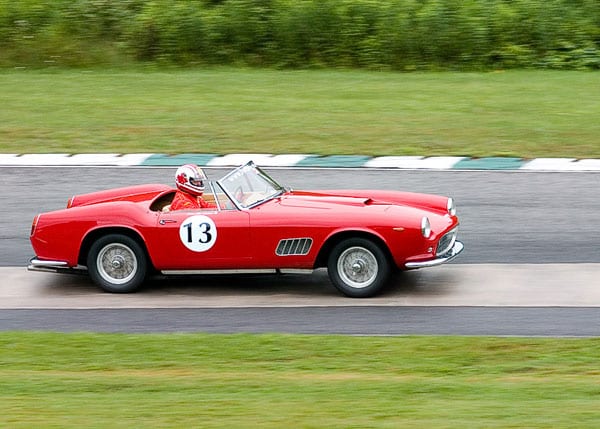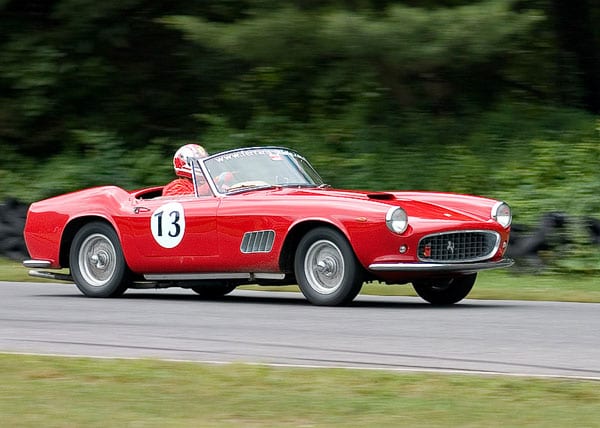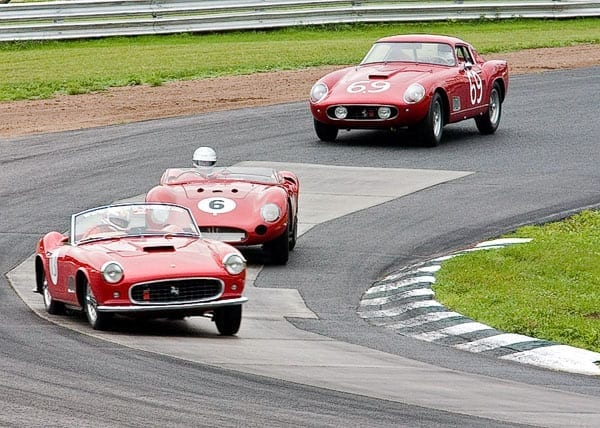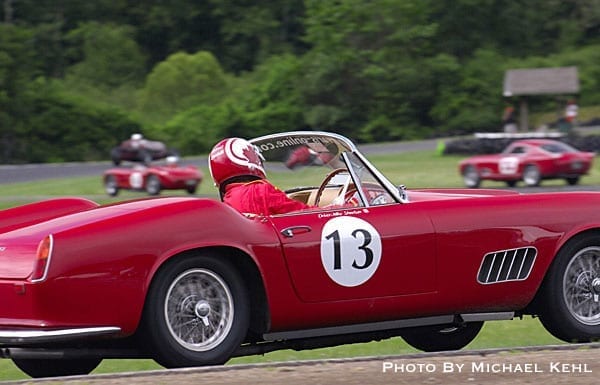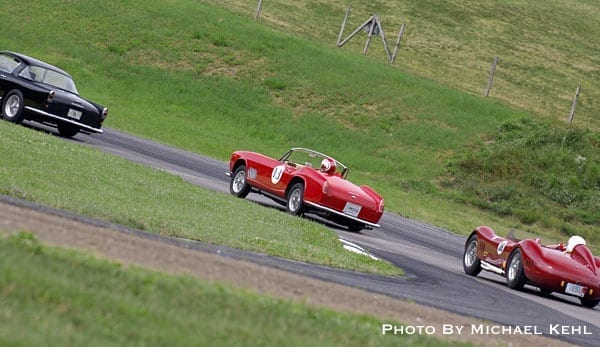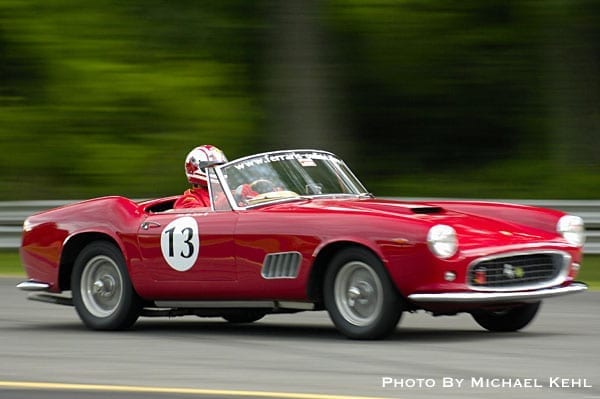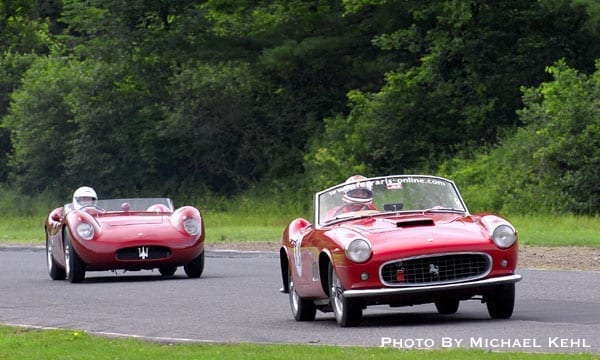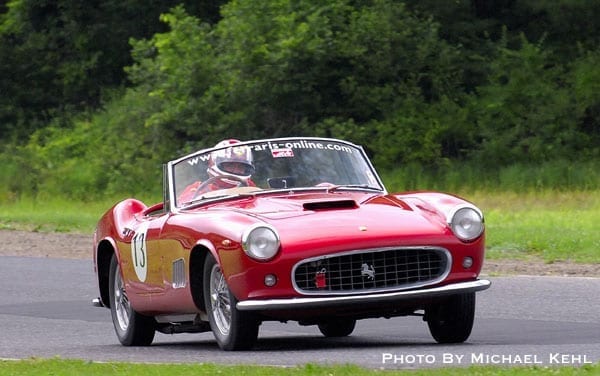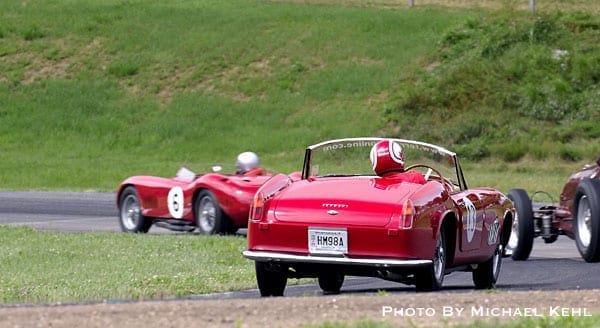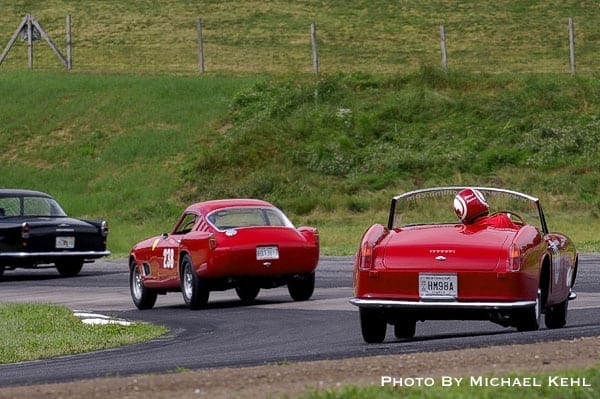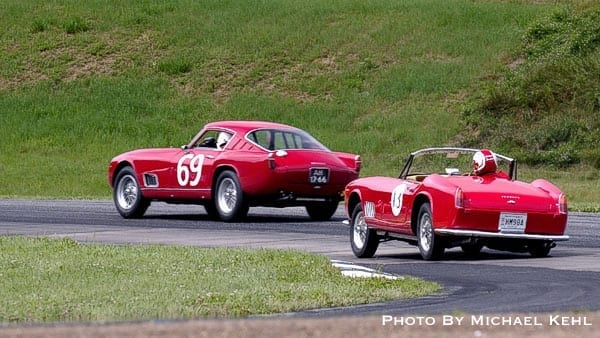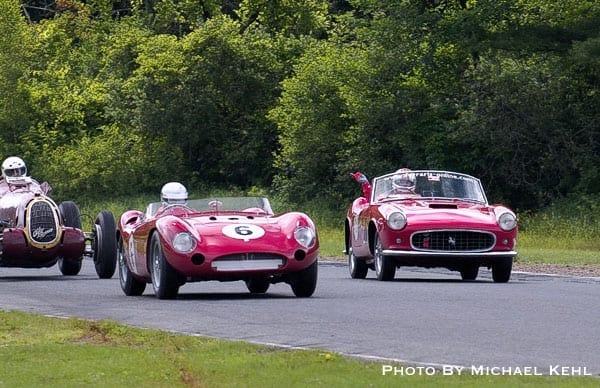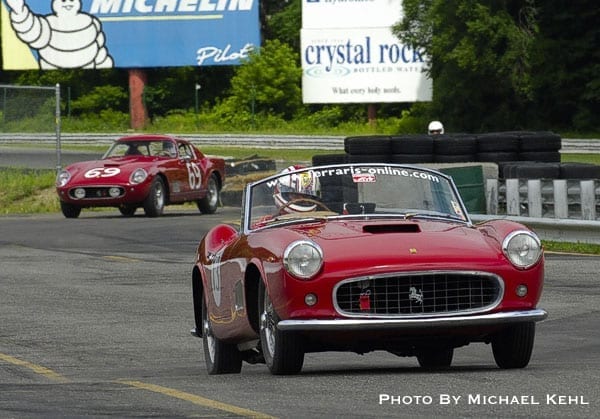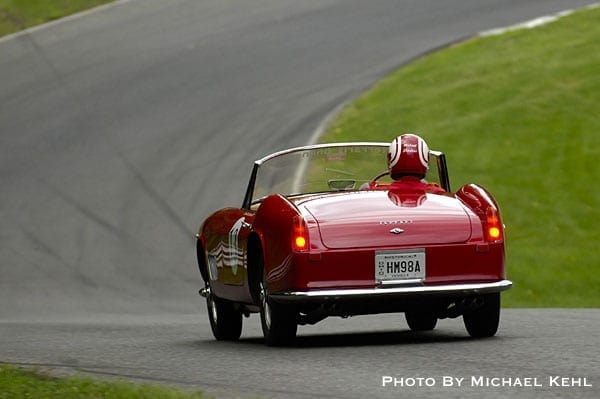 Start Date July 8, 2005
End Date July 9, 2005
Location Lime Rock
Car1952 Ferrari 212 "Speciale" by Drogo s/n 0147 E
ClassDrum Brake
After an uneventful race on the long straights at Mont Tremblant, the Drogo body alloy 212 was more competitive at the shorter and tighter Lime Rock Race Park.
Thanks to the rain, the Drogo bodied 212 Speciale was faster in Friday practice than the 250 LWBs of both Lulu and Tony Wang. In Saturday's dry race, the 212 was a mere 4 seconds a lap slower than the Wang's LWBs in the morning race, and when pushed harder, only 3 seconds off the pace of the backmarker LWBs in the afternoon race.
With stiffer front springs, front and rear sway bars and some work to the shocks, the 212 could be competitive on the shorter, tighter tracks! With only one race left in the season, it would wait until next year.