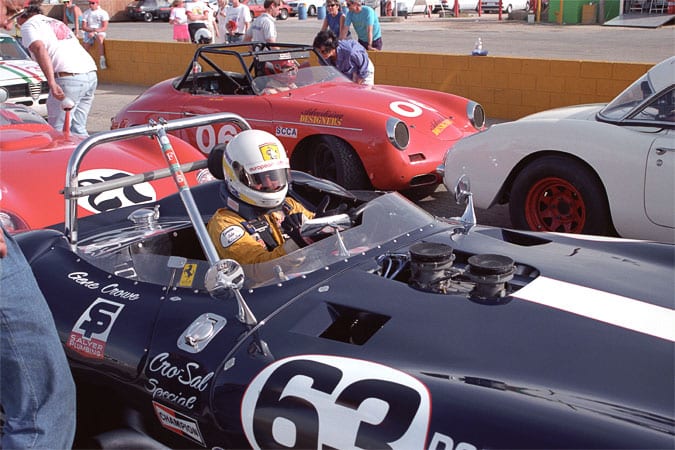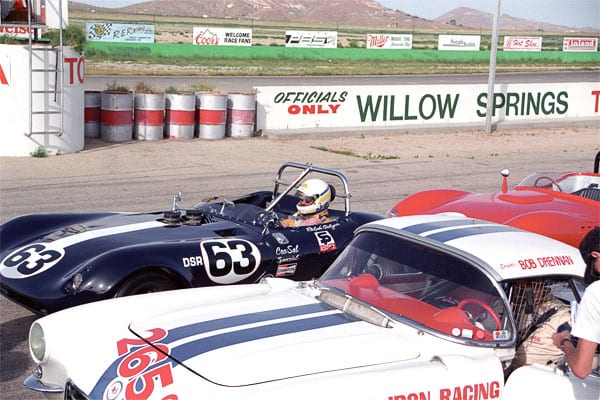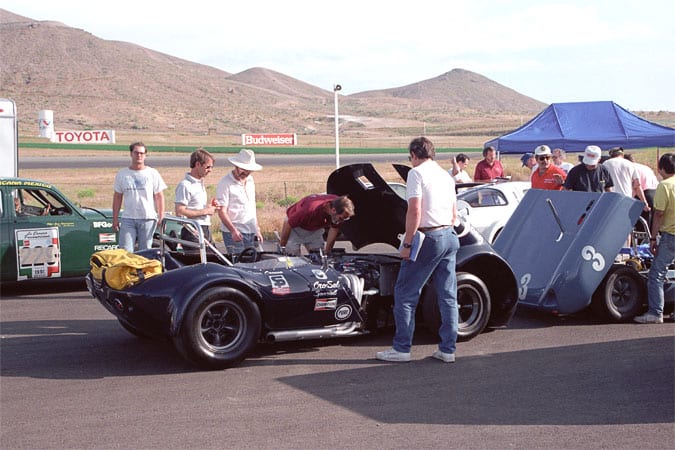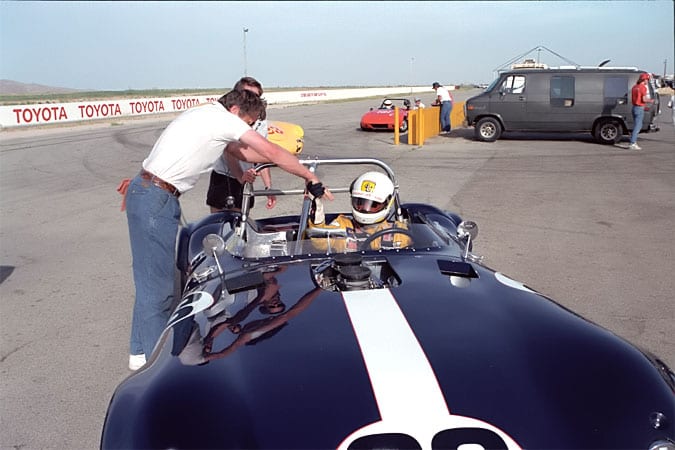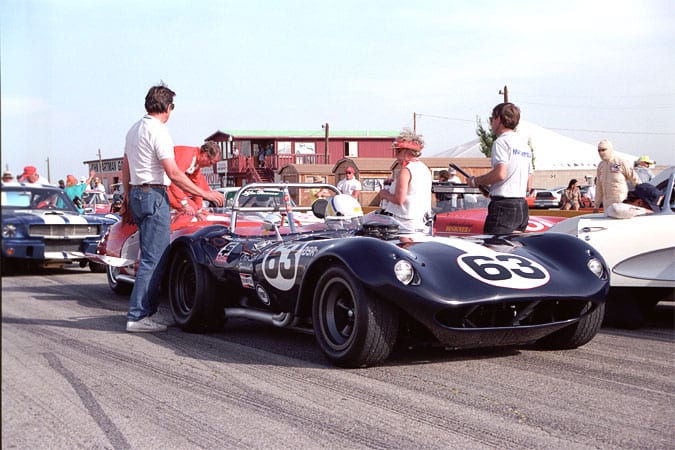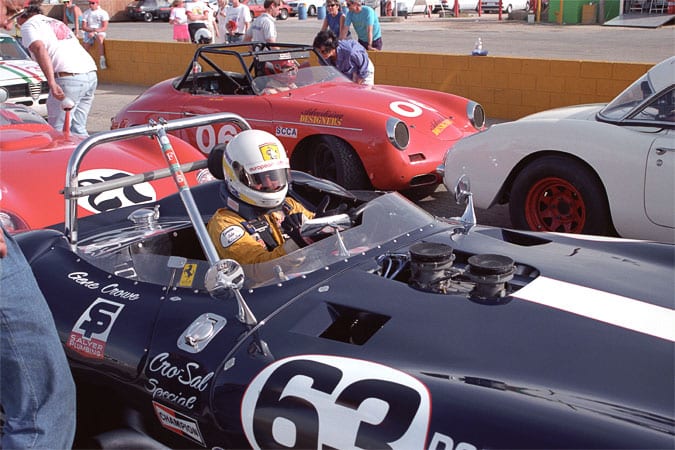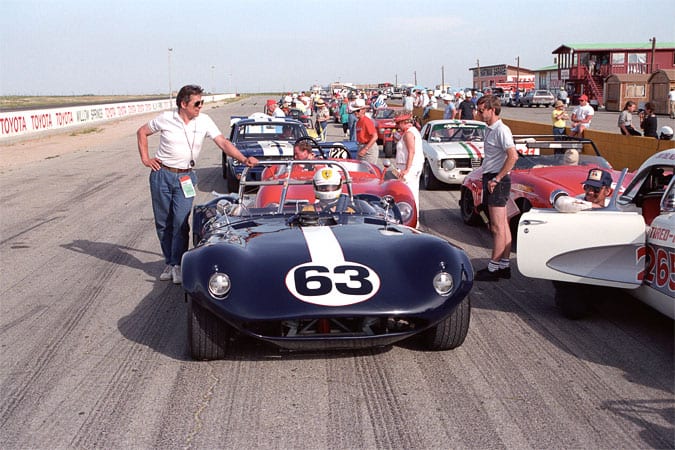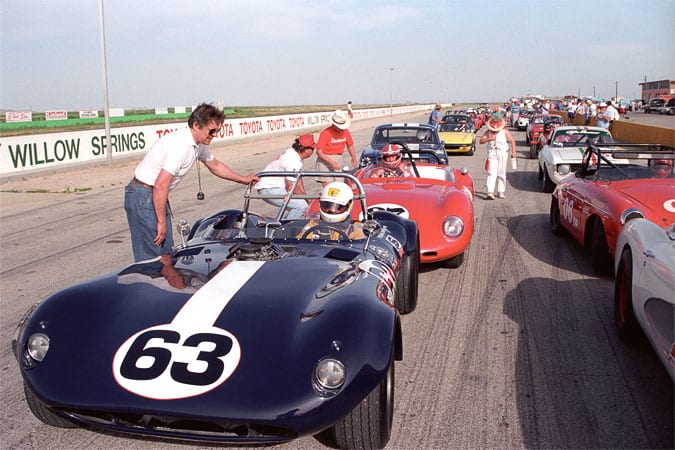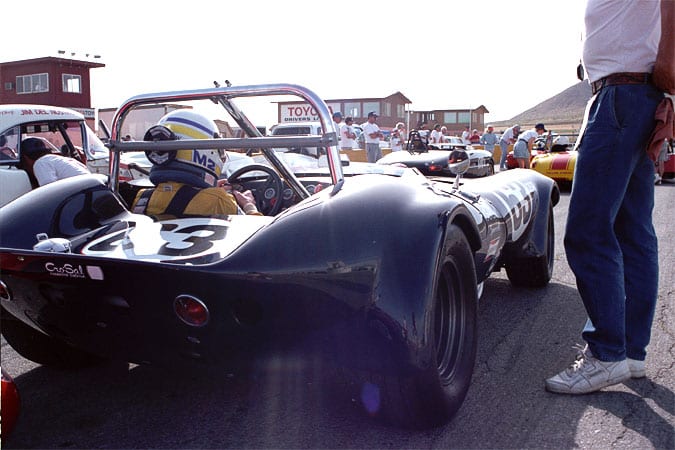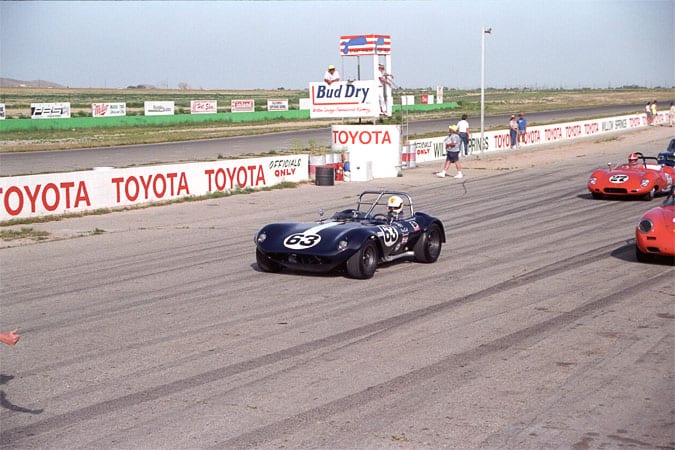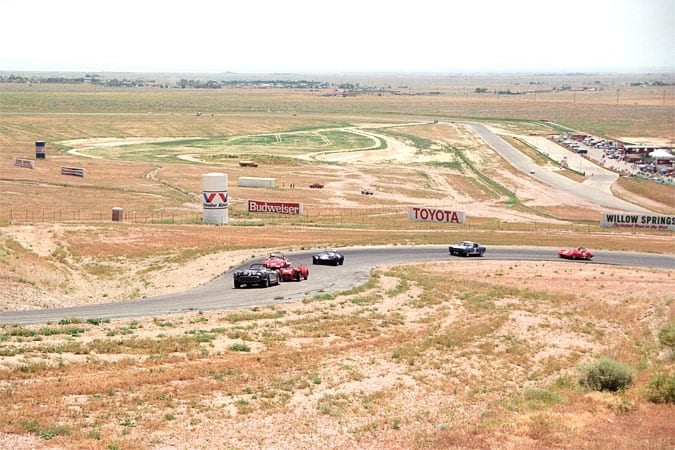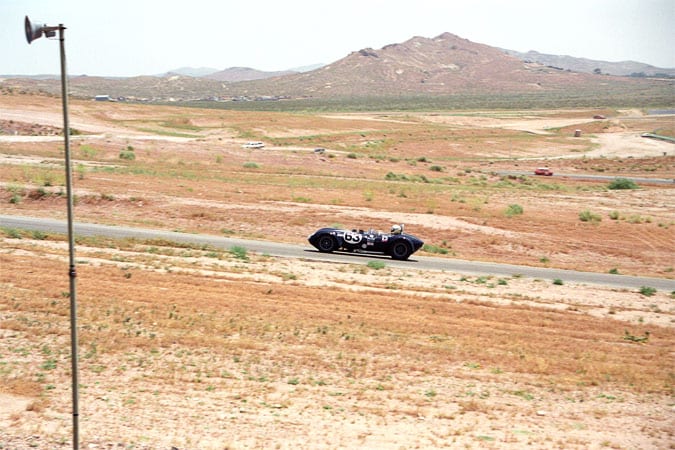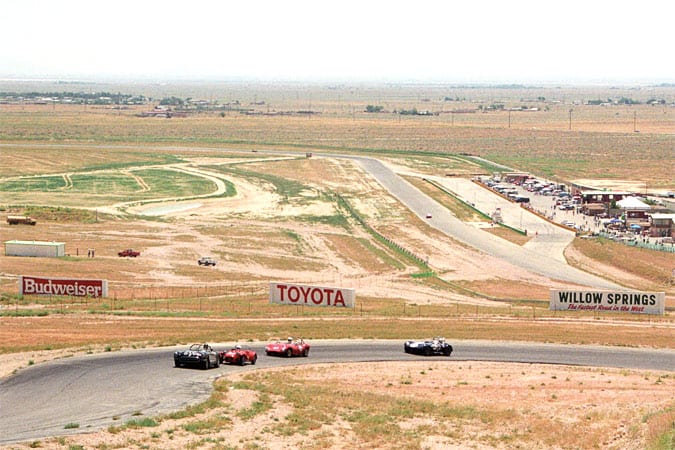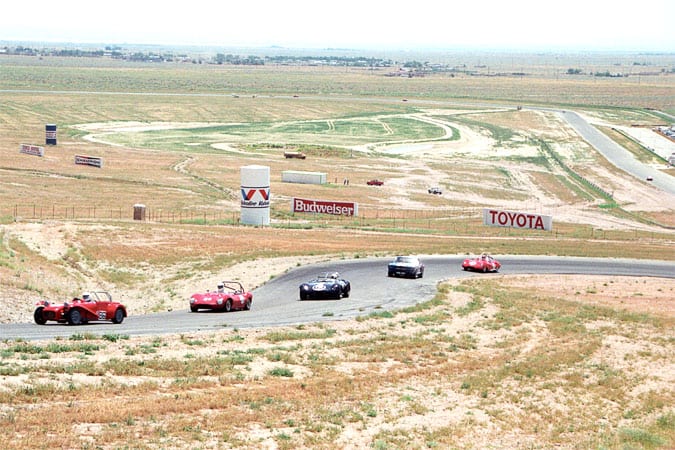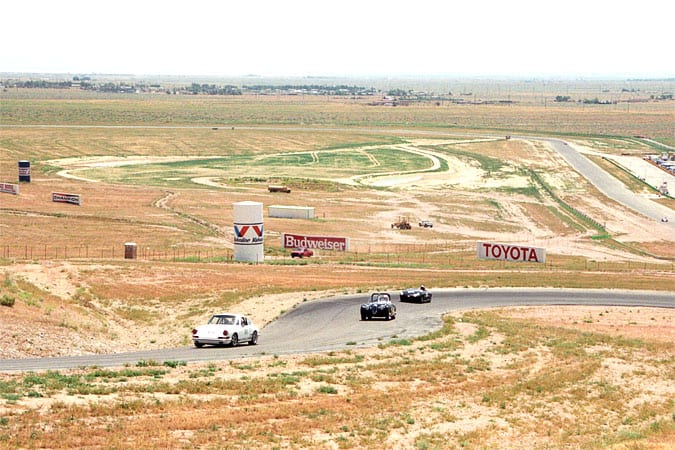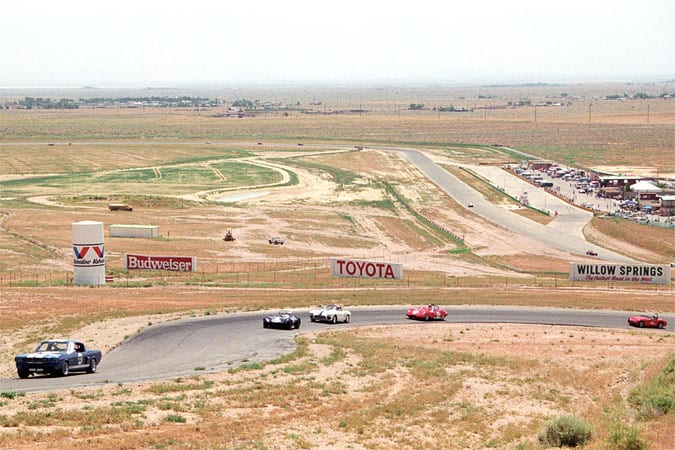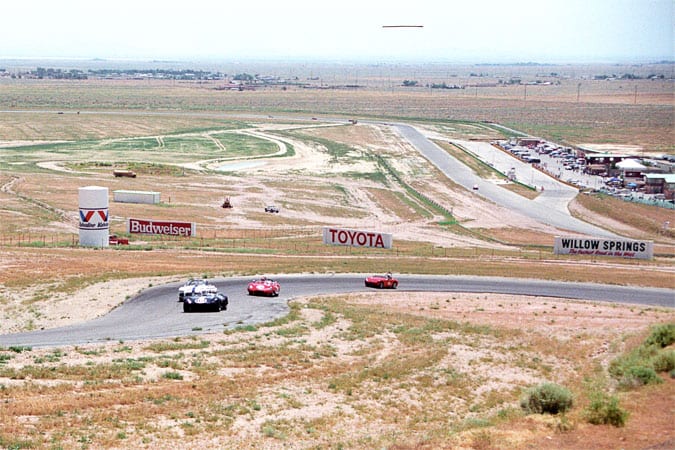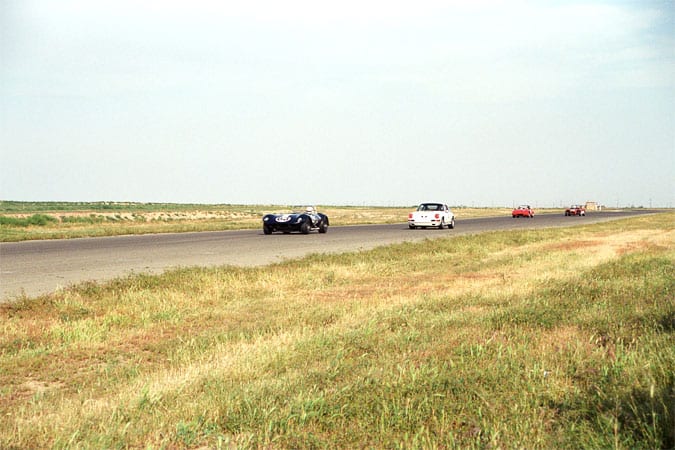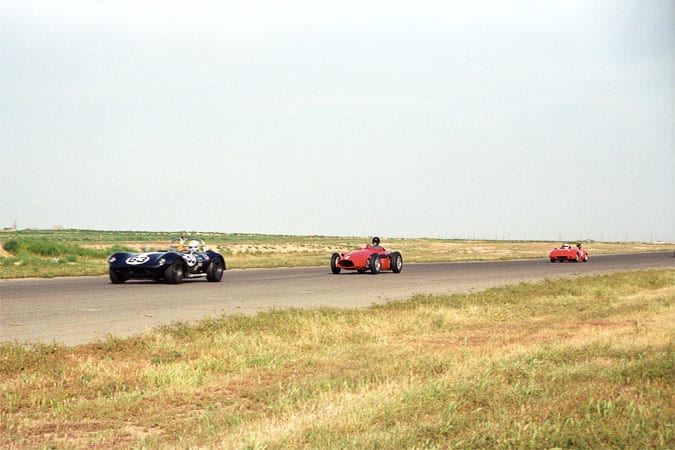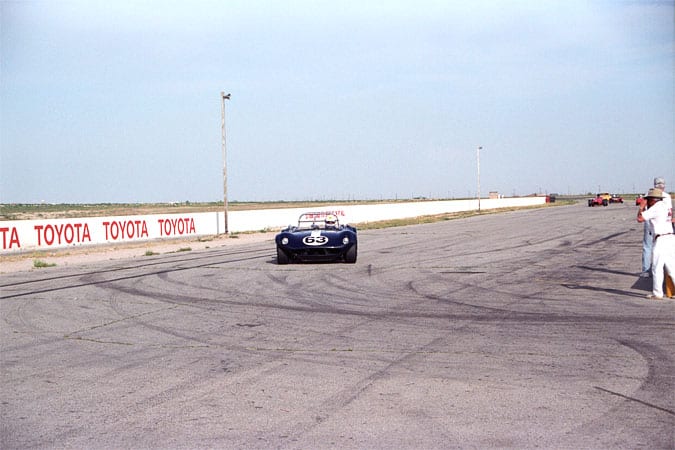 Start Date December 5, 1992
End Date December 6, 1992
Location Willow Springs
CarBill Thomas Motorsports 1964 Cheetah Roadster (Cro–Sal Special)
Finish Overall1st
I only raced the Cheetah once, at Willow springs, in a VARA race. The car had way too much power, a flexi–flyer frame and a super short wheelbase, so it was like driving a sprint car, sideways everywhere, with huge slip angles. It had acres of horsepower and torque, but overheated every time I got on the straights and put my foot into it. I was racing for the lead against a Maserati 250 F that had me on the straights but I could stay with him in the corners. On the last lap I stayed well behind him through turn eight and then stood on it through turn nine, gaining on him on exit and then slingshot past him on the straight, taking the chequered flag, with the temp gauge pinned, and then lifting off just as we took the chequered flag.
The motor stayed together and we won the Saturday VARA race. I went back for the Sunday race and the kind folks at VARA bumped me up a class and so I was soundly defeated. The politics of (vintage) racing. After the one race, watching my sideways antics, Bert Wehr, my crew chief, insisted I never drive it again and sell it immediately. He only did that twice, the other time was when I had a Tyrrell F1 car and it broke one of the four bolts that hold the engine–trany–rear suspension and the tub together. Needless to say the car was more than a little "squirrelly" into the flat–in–fourth–gear turn nine exit, so when I pulled in, Bert saw the broken bolt, signaled me to shut it off and said "out". It too was sold.